Paula Taylor is a highly skilled Psychic/Tarot Card Reader with over 20 years experience. Very accurate. Whether on matters of love, finance, health, or career path, a Tarot reading by Ms. Taylor can help you resolve your problem.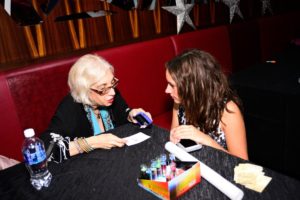 Ms. Taylor has read for the staff of MTV, The Hub Television Network, and The New York Historical Society. She has appeared on "Celebrity Ghost Stories", and in the film, "Keeping The Faith", and in many videos.
Whether you are seeking a gifted Psychic for a personal or online consultation, or a large or small event, Paula Taylor will fill your needs. Marriage or relationship problems, health issues, children, career and finance, she will give an accurate reading, prediction, and advice. Do not hesitate to call or email for more, you will not be disappointed. I have great respect for each individual and you will benefit from my 20 years of readings for hundreds of clients. First time clients welcome.
Paula can be reached at: http://paulataylorpsychic.com/